Le Corbusier Day
Being a part of the week long celebrations around the Le Corbusier day, Oct. 6 commemorating the Master Architect's 125th anniversary, at my alma mater, Chandigarh College of Architecture was a delightful affair.
The Keynote speaker Prof. Antoine Picon, professor History of Architecture and Technology at Harvard School of Design, Massachusetts and also the President of Le Corbusier Foundation, Paris, spoke about some relatively lesser known aspects of life and works of the master architect, even taking a refreshingly critical view at times.
Ar. Rahul Mehrotra, Professor and Chair, Harvard Graduate School of Design and also running an esteemed practice in Mumbai, acquainted the audience with some of his Projects and mesmerized all as he demonstrated a highly sensitive social dimension in all of them.
I found the address by Sh. KK Sharma, Advisor to Chandigarh Administrator especially enlightening, where he put forward a number of projects initiated by the Chandigarh Heritage Conservation Committee under his Chair, the current issues and challenges in front of Chandigarh, while welcoming suggestions and ideas with disarming candour.
The high point of the event for me personally was a discussion on the sidelines, where I pointed towards the need to move beyond Preservation and Conservation of Le Corbusier's Modernist Heritage in the future plans for the city, where it can adapt to a more contemporary role and can continue to show the way forward in terms of Urban Design, as was envisioned by our first Prime Minister Pt. Jawaharlal Nehru.
While appreciating my point of view, Prof Antoine Picon gave the most thought provoking idea. We must move forward and plan for the 21st century but we must not lose our Modernist roots and identity in the process.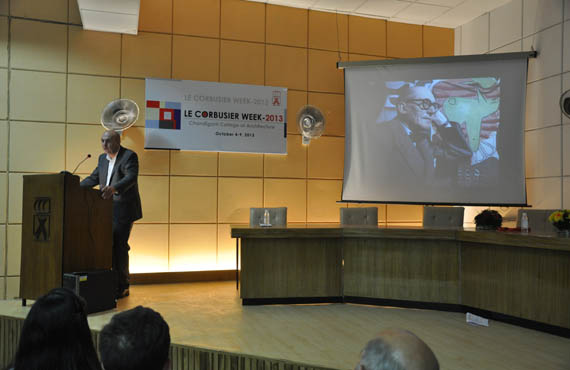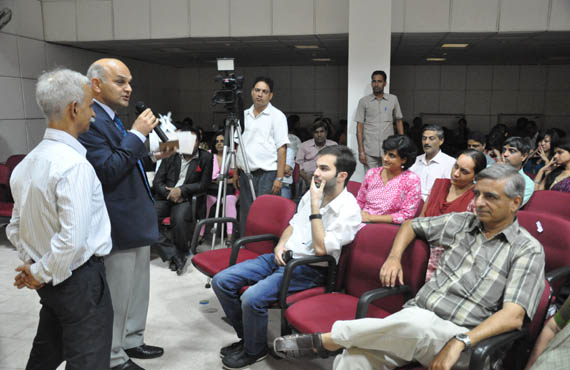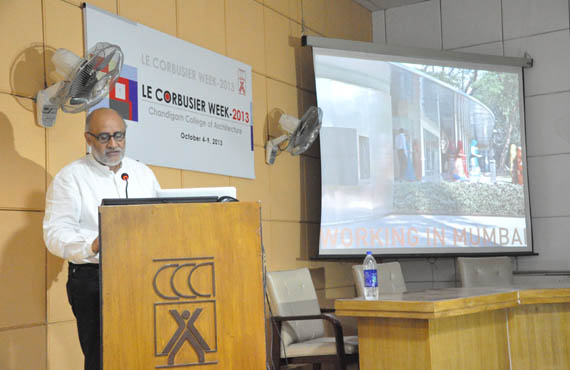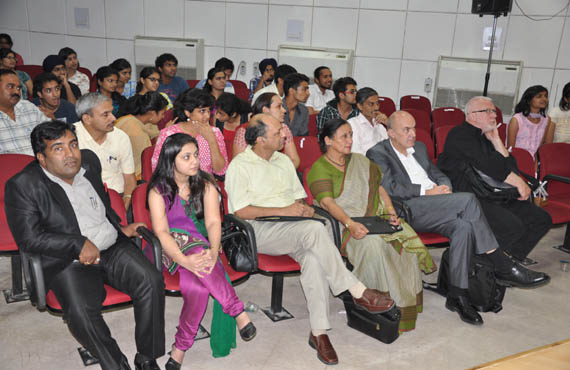 We should look beyond our homes
26 May 2014Hindustan Times (Chandigarh)SHILPA DAS shilpa@evolvearchitecture.org

THE FIRST STEP TO ACCESS AND USE THE VAST URBAN SPACE OUR CITY HAS TO OFFER IS TO RECLAIM THE PEDESTRIAN PATHWAYS
Our environment is something we grow up into. This is true for our natural as well as our built environment. Our consciousness towards analysing and modifying this environment that we have inherited comes gradually, and with experience and learning.
Let's look at this idea in the context of our immediate built environment that is our cities. Each city has an outdoor open space that comprises its urban space. This includes the open spaces, streets, squares, green spaces and the network of pavements and pedestrian pathways. These spaces form the lifeline of the city where the residents can walk, talk and interact. When woven together with imagination they define the true pace of a city and make it vibrant.
Sadly, our urban spaces are nothing more than thoroughfares to us, whereas they have the potential to be so much more. One reason is that we have become accustomed to switching ourselves off, due to the omnipresent sights of garbage, encroachments and other clutter in our open spaces. The second is we even contribute towards adding to this clutter. And the third reason, I would say, is our lack of awareness.
Please note that I have deliberately not listed government apathy here. In a city like Chandigarh with a maximum ratio of open space per person and in a climate like ours, where different seasons allow us to enjoy the outdoors in different ways, not using the huge open spaces we have is our own loss.
A glaring example is the missing pedestrian pathways. Stepping out of our homes and we begin negotiating hurdles on the street at once -traffic, hawkers, stray animals and garbage! Our focus so far appears to be within our homes, whereas the city space is actually an extension of our own homes and lives.
None of the shopping centres within our city today can claim to offer a vibrant and enjoyable High Street experience. With some proactive and imaginative ideas like regulation of parking and pavements, installing street furniture, creating focal points and activity areas, adding art in the form of sculptures and installations by local artists, street performances, demarcating areas for alfresco dining, etc, the same space can be completely transformed. This is where there is a need for the administration to step in. We can also have pedestrian only zones, vibrant and creative Sunday markets and even a way of linking together the different activity nodes through underground or overhead pedestrian walkways, creating a long and exciting loop of urban activity and thereby solving the problem of traffic congestion. The first step to access and use the vast urban space our city has to offer is to reclaim the pedestrian pathways. The second and most important step is to start using it. The 'use it'or 'lose it'rule applies even here. Simply said, if you won't use the space that is yours someone else surely will. Finally, it is us, the average citizens of the city who need to ask for more -not just from the governing municipal bodies but even ourselves and our neighbours. Let's take our city beyond the basic infrastructure stage. Let's learn to live beyond our homes, enjoy the vast urban space our city already has, bring energy and vitality into the lifelines of our city and strive to make it our city's new identity.
This article printed in Hindustan Times can be read online on Hindustan Times epaper by clicking here.
Acetech New Delhi
Visit to the International exhibition and symposium on Architecture, Construction and Engineering held at Pragati Maidan on December 5th-8th, 2013 turned out to be quite refreshing.
It is great to see the end user spoilt for choice with National and International brands competing with each other in quality and costing.
The Interior designer's palette, in particular, is getting more and more exciting. Digital designs in all kinds of surface finishes, be it ceiling panels, wall panels, glass, metal or natural stones, have gained prominence.
Home automation and Security solutions are becoming simpler and accessible. With the number of gadgets and settings incorporated into our lifestyle, single screen controls are more of a necessity today.
Eco friendly choices of materials filtering down to the same shelf as the rest of the established brands is a very healthy sign of things to come.